Please find links to our latest Co-Head updates and newsletters below:
Monday 29th March 2021
Dear Parent / Carer,
British Summer Time is officially here! Although for us it started on March 8th when all the children returned, and we opened the swimming pool 😊
It's been quite a term for us all. It's been wonderful to have all the children back in school and the usual positive Beaucroft buzz is most certainly back. The weather has been kinder in recent weeks and we have been able to maximise the use of our zoned outdoor areas as well as the pool.
Friday entertainment has continued throughout the term thanks to Krazy Kev and Pete the juggler. We also have a virtual end of term disco booked for Thursday, the last day of term. Also , thanks to the Variety Club every child will come home with an Easter Egg!
Click here to view Variety Club information
Our 'in school' testing team were heroic in their endeavours, administering nearly 3000 tests before home testing commenced. I'm sure you'll join us in thanking this top team for helping our community remain as safe as possible.
Please continue with the home testing throughout the Easter break and beyond and report any positive cases to the school via the email covid@beaucroft.dorset.sch.uk so we can process the necessary track and trace arrangements.
Click here to see testing resources on Beaucroft website
See the end of this message for the government information regarding testing.
To help keep our community as safe as possible – any parents collecting their children at the school gate please remember to wear face masks and practise social distancing – thank you.
Virtual Coffee mornings will be starting after Easter. Thank you to all those who have responded and our apologies for technical problems with the link. 
If you were unable to get the link and would like to sign up for a coffee and chat, please contact Mandy Guy or Catherine Ephgrave direct.
c.ephgrave@beaucrtoft.dorset.sch.uk
Great news – we're having a new Early Years playground installed over Easter. The plans look amazing – can't wait for the children to see it when they return.
Just a reminder that Yr 11s staying on at Post 16 will have the same end of term date as the rest of the school – July 16th. They will join their new Post 16 classes as all children join their September groups June 29th – July 16th as part of our transition arrangements.
Hope you all have a safe and happy Easter break (our last day this week is Thursday 1st April) and we'll look forward to welcoming everyone back on April 19th.
Government Testing Info:
Testing at home throughout the Easter holidays for schools and colleges
Following the success of the asymptomatic testing programme on the return to school and college, it is vital to keep testing at home throughout the Easter holidays and into the summer term. Please pass on this message to all of your staff, students and parents:
test twice a week at home from now on (all those who are able to)
report results online as positive, negative or void. This information is critical in helping us to understand the prevalence of the virus across the country
continue to test twice weekly over the Easter holidays
test before returning to school or college for the summer term, either the night before, or morning of, the first day back, to find and isolate any positive cases
Families and households can also access home test kits for adults.
Joe Barnett / Diane Makariou
Co-headteachers
---
Monday 8th March 2021
Hi everyone,
Hope you have all had the chance to enjoy some recent sunshine. We have taken the opportunity to open the pool early to provide a much needed well-being boost and to encourage summer to arrive early.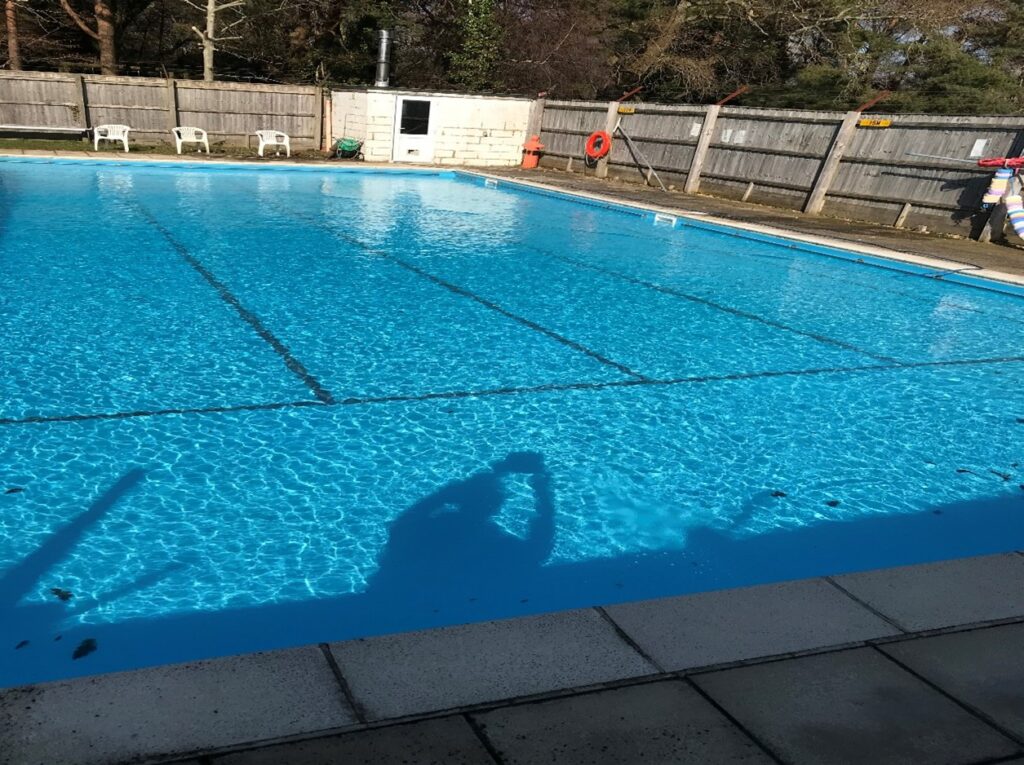 We are very excited about having the Beaucroft family back together today. Please be reassured we have reviewed our Risk Assessment and will continue to take measures to remain as safe as possible. This will include the continuation of class bubbles and regular testing for staff and secondary aged children (who have provided consent). We continue to follow national and local Public Health guidelines.
For those children returning, thank you parents/carers for supporting them with their home learning and engaging with the remote on-line learning. It seems like a long 2 months – can't wait to see you again.
For those children who have been attending during lockdown, thank you for arriving each day with a smile, and contributing so much to the life and energy of our school.
Testing:
Reminder to secondary aged students. Please complete the previous form (02/03) if you would like to receive a home testing kit.
You may have seen in the media that From 1 March 2021, if you're a member of a household, childcare bubble or support bubble of staff or a pupil you can get a twice-weekly test:

through your employer if they offer testing to employees
at a local test site
by collecting a home test kit from a test site
by ordering a home test kit online
For more information please following the link below: https://www.gov.uk/guidance/rapid-lateral-flow-testing-for-households-and-bubbles-of-school-pupils-and-staff
Take care all and have a good week!
Diane / Joe
Co-Heads
Tuesday 23rd February 2021
Hi everyone!
Hope you are all well and looking forward to brighter times ahead.
Following the Prime Minister's announcement, we are planning for the full return of children from March 8th. We, as a staff team, are very excited about having the whole Beaucroft family back together again. Finally, we can leave remote learning behind and offer the invaluable face to face support our children thrive from.
Plans are already in place to manage the transition of all children back full time into school. Team leaders and class teams will be in contact to make any individual arrangements necessary. Our Risk assessment has been updated to reflect the continuation of bubbles and testing procedures. Transport has been notified.
Please be reassured that all our staff have been offered a vaccination.
Please also be reassured we are aware that some of our children have not been in school this year, and we will endeavour to support them and their families through this transition period.
More information will follow this initial message, particularly around testing arrangements.
Diane / Joe
Co Headteachers
Friday 12th February 2021
We wish to take this opportunity to say thank you for all your support messages this year. They have been well received and provide a boost to staff teams who are working so hard to provide support to their pupils in school and at home. This certainly has been a testing term and we all hope that next half-term will offer some return to a level of normality. We are awaiting further updates from the Prime Minister on 22nd February that will help us plan our route towards having everyone back safely onsite.
We also want to congratulate you on the fantastic work you are doing in supporting your children during this challenging term. For those of you who are home learning, take the opportunity over the coming week to step back from the learning and allow yourselves a break.
If your child has been in school this week, and they test positive for Covid-19 over the half-term break, please inform us using the office@beaucroft.dorset.sch.uk email address. Please include details of when the result was received and when your child first developed symptoms. This information will enable us to carry our contact tracing and ultimately help stop the spread.
Have a happy and restful half term!
Diane / Joe
Thursday 4th February 2021
Hi Everyone,
Hope you are all well and looking forward to brighter times ahead.
Beaucroft continues to adapt to current circumstances whilst looking forward to responding to future news and guidance.
To maintain the virtual link between home and school we have been successful in booking Krazy Kev and Pete the Juggler to provide some much-needed light entertainment for the whole school community. Krazy Kev will kick things off this Friday at 11.30. Class teachers will share the Zoom link. Kev and Pete will entertain alternate Fridays for the rest of this term, (more details to follow).
Usual reminder at this time of year for possible snow closures. Any communication will come via School Comms.
Virtual Parents Evening this term will be week beginning March 22nd.
There is currently a vacancy for Parent Governor. This is an exciting opportunity to contribute to help shape the future of the school. Please email for further information if interested:
office@beaucroft.dorset.sch.uk
We are looking forward to future news (possibly February 22nd), regarding possible full re-opening of schools (possibly March 8th). Please remember we will be receiving the news at the same time so may need a little time to respond with a plan. Apologies for the lack of certainty, but we live in uncertain times. We remain optimistic of having the whole school back as soon as it is safe to do so.
Take care everyone!
Diane / Joe
Wednesday 13th January 2021
Hi everyone,
Hope you are all safe and adjusting to the latest lockdown. We continue to support families in a variety of ways:
On site, face to face support for the most vulnerable, and those children who have critical/key worker parents
A range of frequent remote learning opportunities
Additional resources/activities
Parent support
Food parcels
Technical support
Please continue to reach out to us if we can support in any other way.
Please ensure your children are in clean clothes each day to avoid risk of transmission. There is relaxation in school uniform expectations to support this.
Our test centre was up and running for the first day back thanks to our wonderful Beaucroft team who volunteered their help. They were ready at the start of term to test all staff before the children returned to school. They also tested all secondary age children, (who provided consent and were able to access the test) on entry to the site as they returned – an incredible achievement. On the second day, we received a visit from the Creekmoor NHS test centre supervisor to advise our operation. He commented that it was unbelievable what we had achieved in 24 hours – testimony to the team. We are testing staff and secondary aged students weekly and are in a position to offer testing to primary aged children (with consent) from Monday, 18th. The children who have taken the tests have amazed us with their bravery and good spirits.
Our staff team are relentless in their efforts to support our children and their families – thank you!
We will continue in our best endeavours to support the Beaucroft community during this challenging time.
Please join us from home if possible, for our whole school virtual disco this Friday and every Friday from 9.30 – 10.30.
Take care,
Diane / Joe Co Headteachers
---
Tuesday 5th January 2021
On behalf of the Beaucroft team, we want to say how sorry we are that we are once again in this position of national lockdown. Following yesterday evening's announcement we are regrettably in a position where we are now switching to remote learning/support for the majority of our students. We will be offering on site, face to face provision for those deemed particularly vulnerable and/or have one or more parents who are working in critical worker roles. If your child falls into one of these categories a further message will be sent following this one which will include a link to an online form for you to indicate if you wish for your child to accept the offer.
The number of pupils we can safely have on site will be reviewed weekly and the number will hopefully increase over time. Class teams will be in contact this week to support all families.
We will do our very best to provide all we can to help you and your child in the weeks ahead, and we are thinking of you, hoping that you and those you love to stay safe and well.
Diane / Joe
Co-Headteachers
Autumn Term 2020/2021