In early February, the Portland class enjoyed a day out at Avon Tyrrell Activity Centre in the New Forest. We spent that morning building shelters in the woods using materials from the forest floor. The class worked in 2 teams and both were very pleased with their designs. We followed this with a tasty meal of chicken burger, chips and peas from the Avon Tyrrell canteen. Special thanks to Percy's mum Georgie for looking after us during the meal!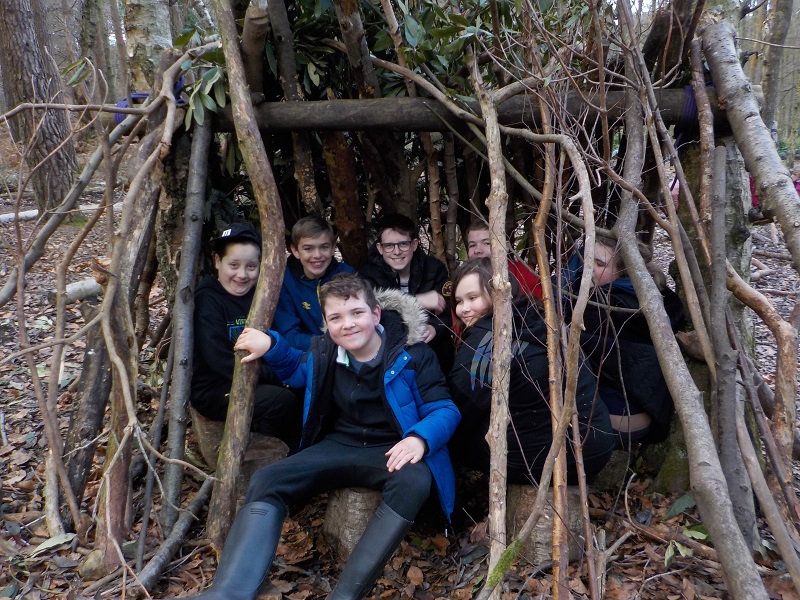 At the beginning of March, the class visited the Royal Signals Museum at Blandford Camp. Kallin's dad Jay is based at Blandford, and he gave us an entertaining and highly informative tour before treating the class to refreshments while students took turns visiting the museum shop. Thanks go to the John Thornton Young Achievers Foundation for funding this outing.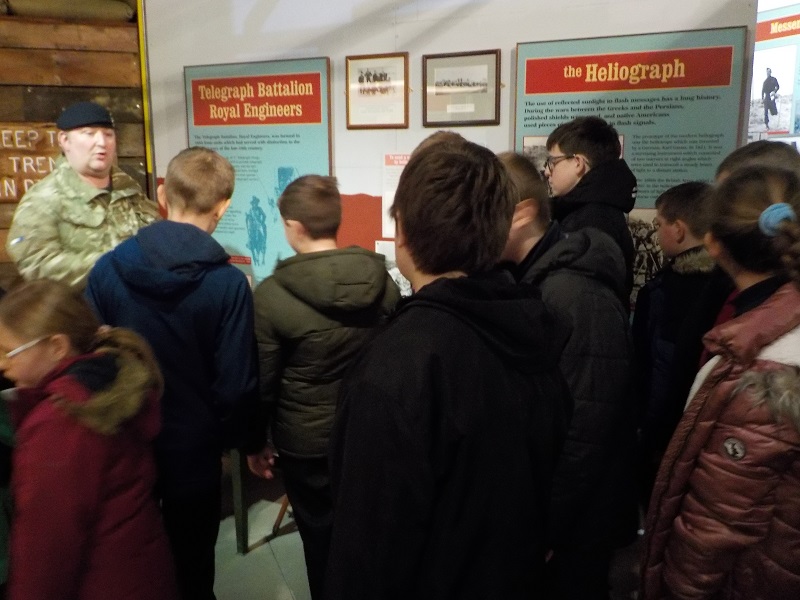 Towards the end of March, we took Portland class to take part in a curling fixture. Inspired by the Winter Olympics, we took on teams from St Walburga's Primary School in Bournemouth. With 3 curling lanes set up in their school hall, a very competitive group of matches resulted in the hosts winning by the narrowest of margins, 20 – 19. We hope to host a reverse fixture at Beaucroft in the summer term.