At Beaucroft we believe that after-school and holiday clubs can help to enhance a child's learning and enjoyment at school. It can help children to acquire and develop new and existing skills and can expose children to activities that they may not otherwise encounter.
In the age of computers and video games, participating in activities is a lost art. While there is a place for computer based entertainment, activities outside the home are important to the development of all children.
When children participate in sports and outdoor activities, they get good exercise and learn life long habits of keeping mentally and physically fit, combined with the knowledge of the basics of a healthy lifestyle.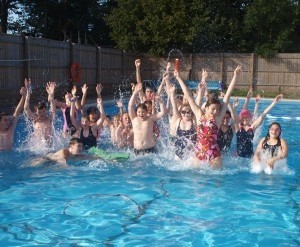 Offering different activities can provide an outlet for creativity and problem solving, with the best ones encouraging their natural curiosity and interests. Many activities will promote healthy methods for dealing with our increasingly complex and pressure oriented world, so the more they are able to find positive ways to deal with stress the better for themselves and their families. When children learn new skills and engage in social activities they become more self confident, learn social skills such as cooperation, negotiation and conflict resolution in a fun and relaxed environment.
Teamwork is increasingly more important in school and home life. Team activities strive to ensure children learn to work together to achieve a common goal and remove the focus from the individual to that of the team.