Please find some useful documents on the links below:
Functional Skills Curriculum Overview
Personal Progress Curriculum Overview
Beaucroft School Pupil Profile 2021
Senior School Update 2020
What a year and a bit it's been so far!
Beaucroft's Got Talent (BGT)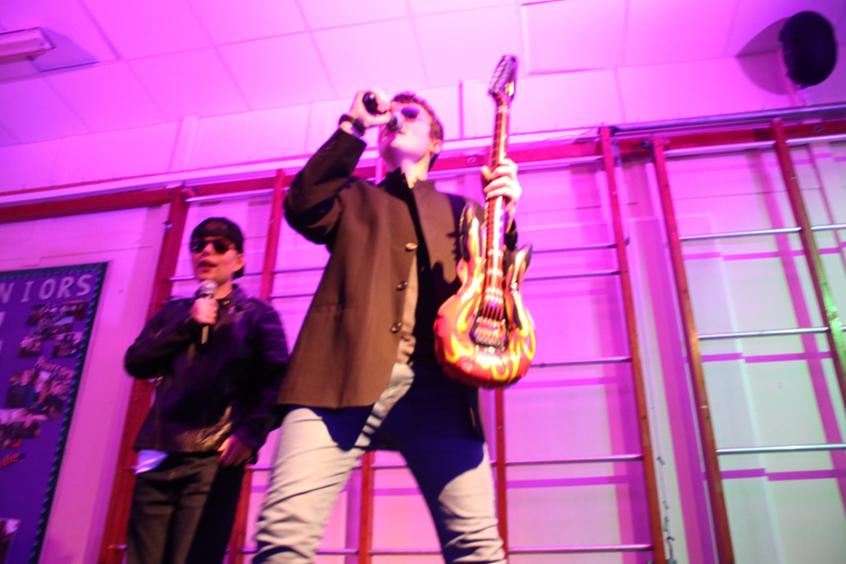 Another great showing by senior students in last year's Beaucroft's Got Talent, with half of the finalist coming from the senior area of the school.
Even through lockdown It's been a very busy and successful time for the seniors and here are a few highlights:
Well done to all our Year 11 leavers. All these students moved on from Seniors having attained a life skills qualification.
3 students passed Personal and Social Development Entry level 1 achieving an Award. 2 students achieved an Award at Entry level 2 and 6 students achieved a Certificate level accreditation.
2 students attained the Personal Progress Certificate award and 4 more attained a full Diploma. This is a massive achievement – so much hard work done! We are very proud.
66 Personal Progress Units were submitted, covering a range of life skills.
We have had great success in Functional skills Maths with 4 students passing Entry Level one, 5 students passing Entry Level two and 4 pupils passing Entry Level three. An excellent achievement.
Work Experience:
During last year Sophie enjoyed an extended work experience in the school kitchen and Emily helped in Early Years supporting in Penguins class. Alfred and Sunny helped support Post 16 students at the at RAFA Café during the Autumn Term.
College Links:
As OFSTED noted we prepare our students effectively for pathways beyond Beaucroft: 'Targets to address transition beyond Beaucroft are aspirational; not only does the school prepare pupils for the most appropriate post-16 opportunities both in and out of the school, but also fosters lifelong learning. Bespoke packages and plans for all pupils from Year 9 onwards, tailored to individual needs, ensure that next steps beyond the post-16 provision are relevant for them. These range from employment opportunities to college courses.'
We continued our links with Kingston Maurward, Brockenhurst and Poole Colleges until we were placed in lockdown. We hope to re-establish these links as soon as it is safe to do so as we believe these college experiences familiarise our students with alternative provision and help support transition when needed.
Canford and Bryanston – Beaucroft Performing Arts Link:
Our weekly dance and drama workshops continued during the Autumn term, but once again were cancelled in early spring due to Coronavirus.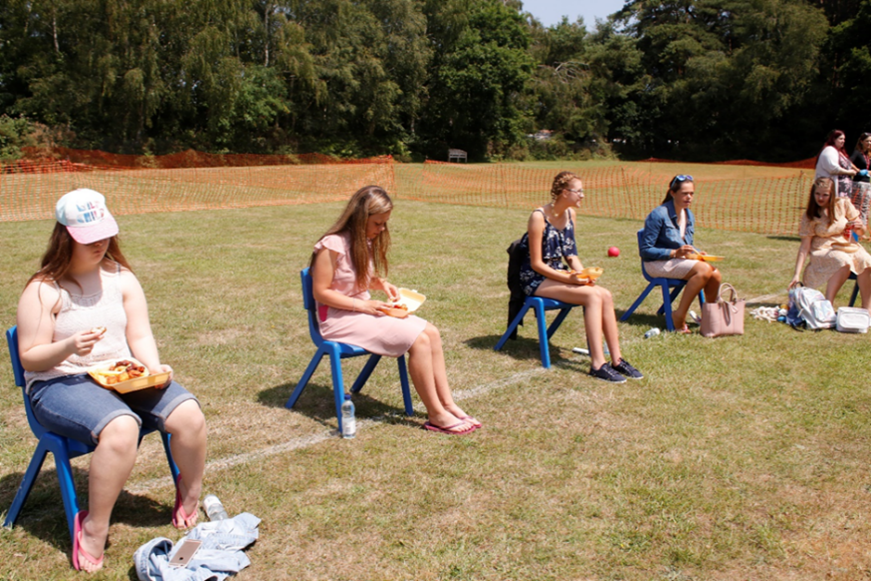 Prom
Unfortunately, Our Prom last year was cancelled due to Covid 19 restrictions. We did however manage to meet on the school field, socially distancing to say goodbye and good luck to all our pupils moving on to new placements next year.
Good luck to all our Year 11 leavers. We will miss you.
Autumn 2020
The senior staff continue their amazing efforts to create a safe, engaging, and happy environment for the pupils during these challenging times. Although we have not been able to get out and about, we have continued to be creative in providing a varied and engaging curriculum.
Our topic in the senior school this term has been Africa
Life Skills
Physical Education
Numeracy and Literacy
Creative Arts