What have Mango and Leo been up to?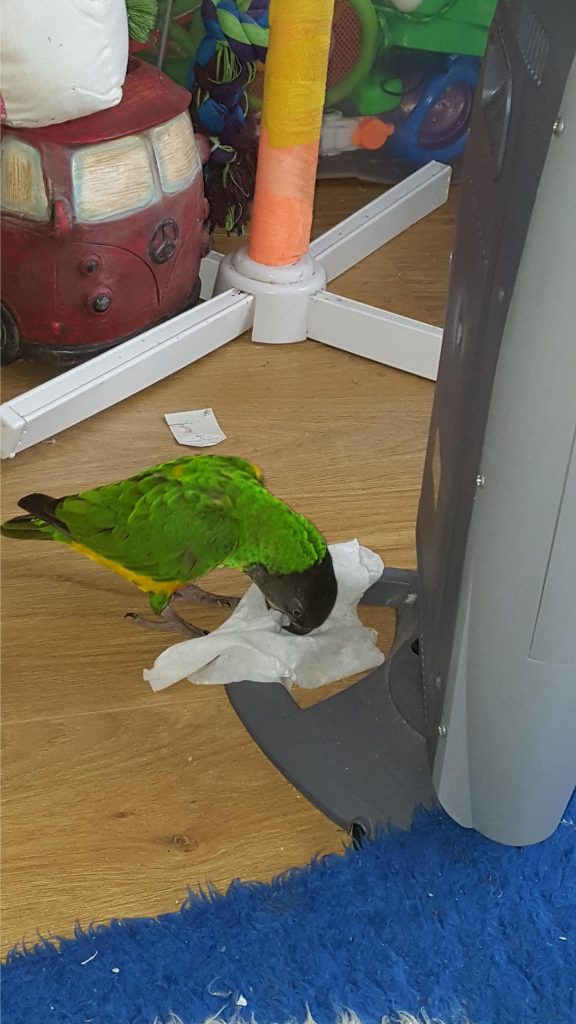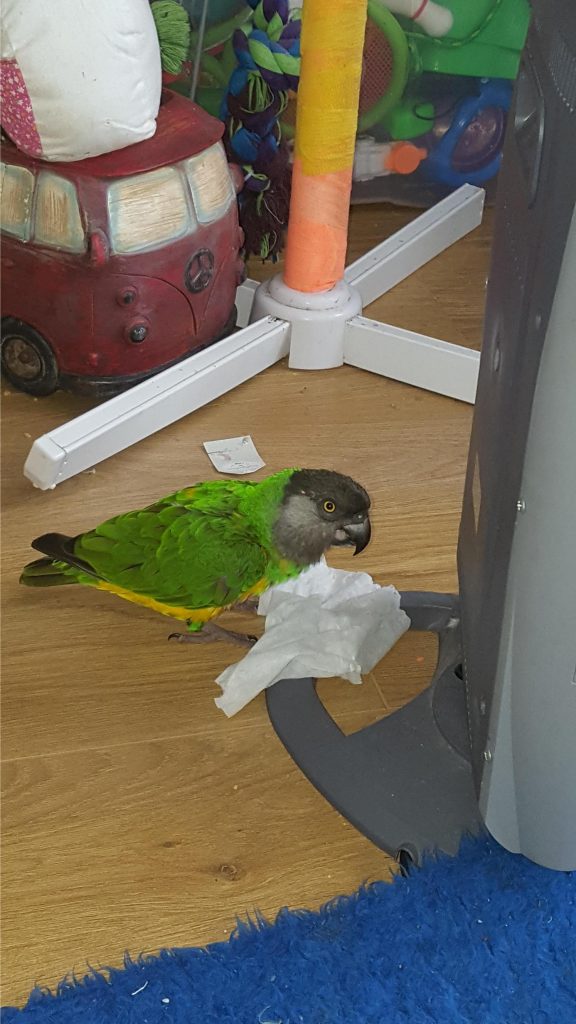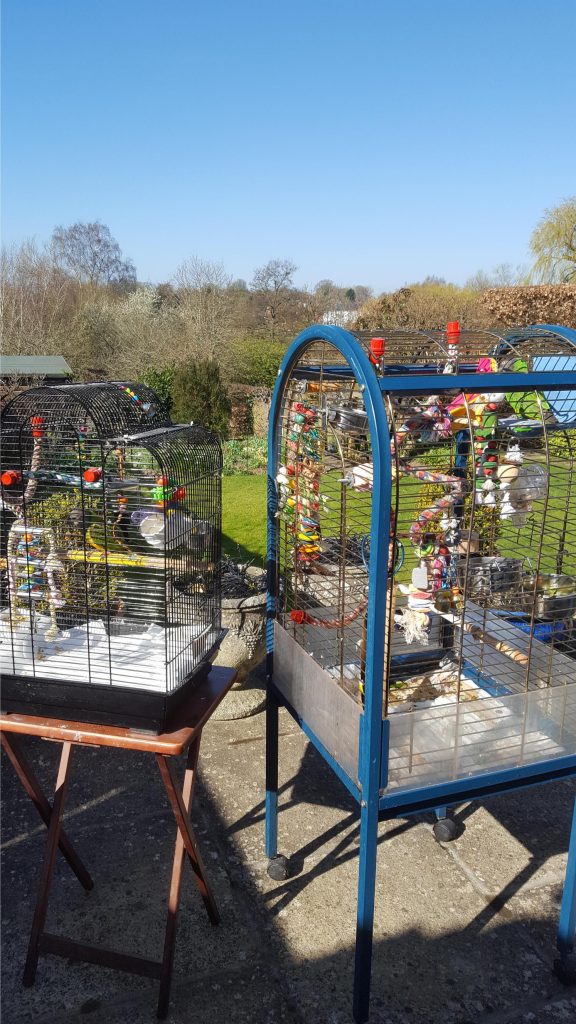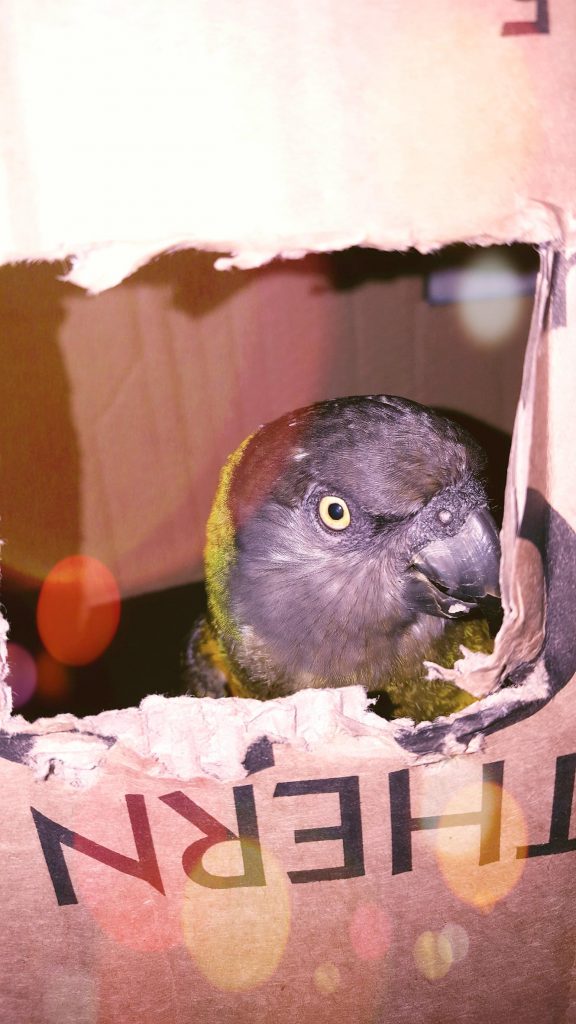 Making a breakfast smoothie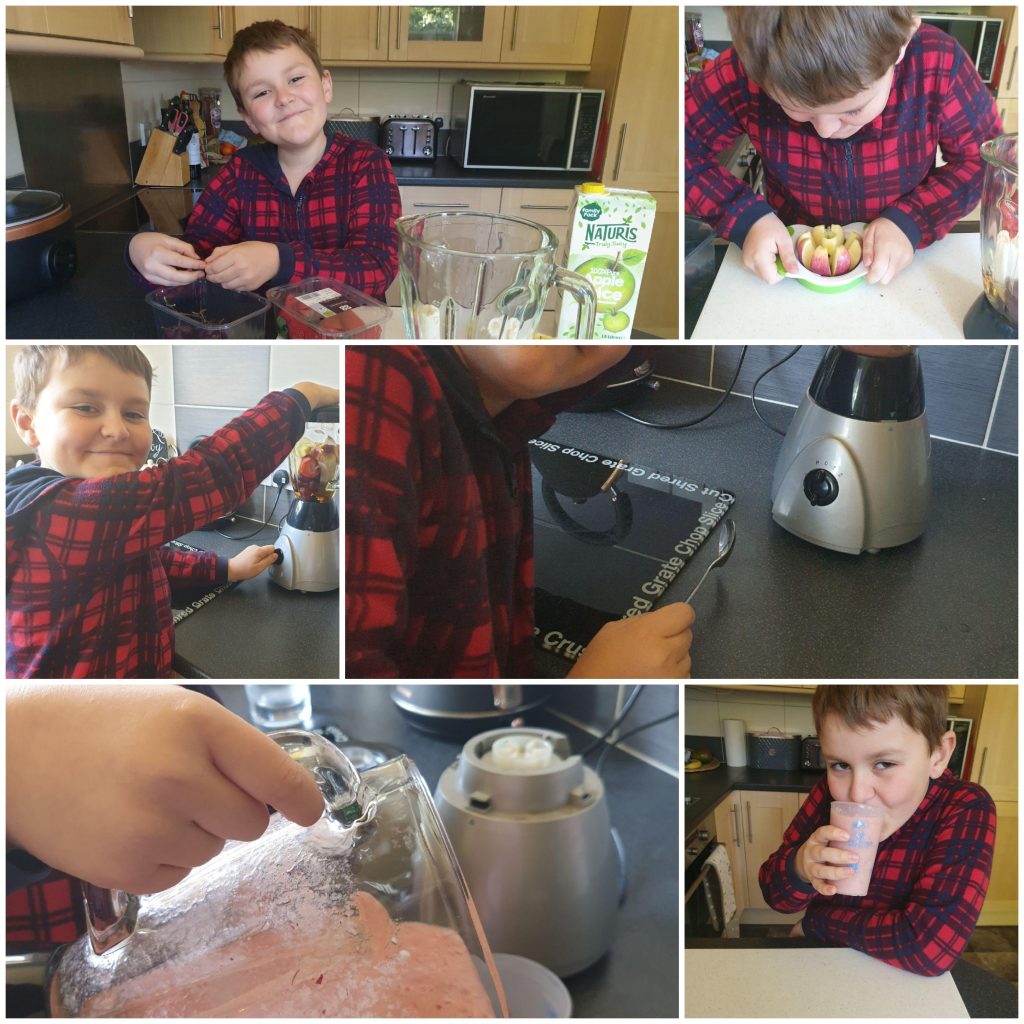 After a morning of school work we chilled out being creative.. can't wait for this spicy peanut chicken curry tonight!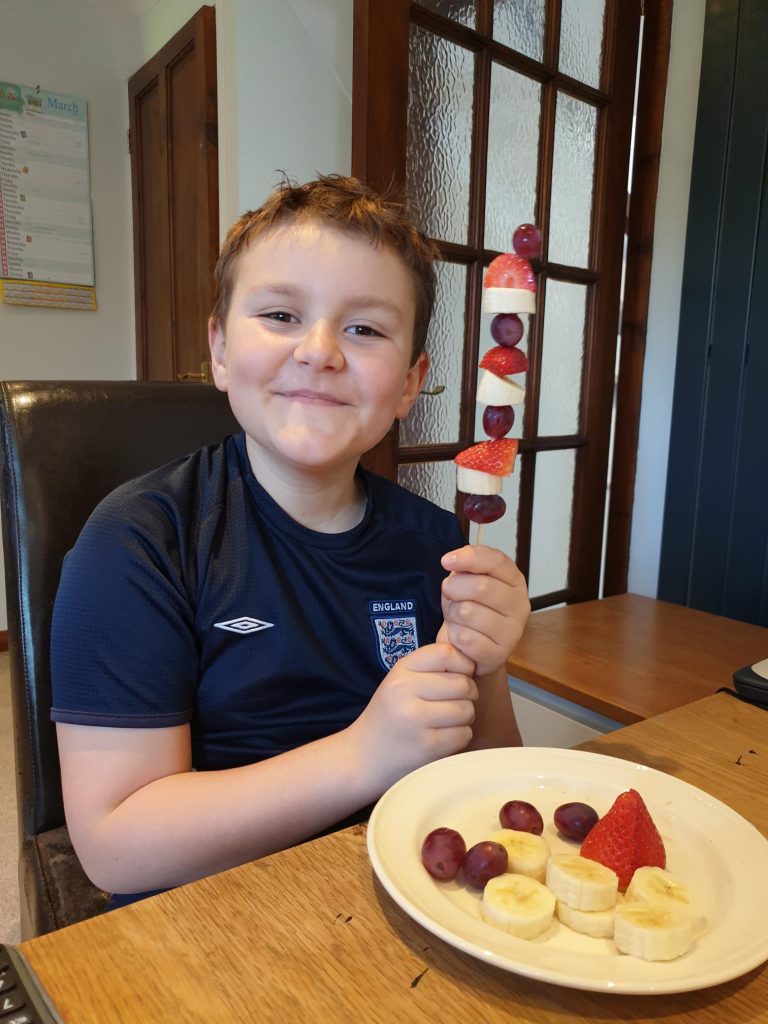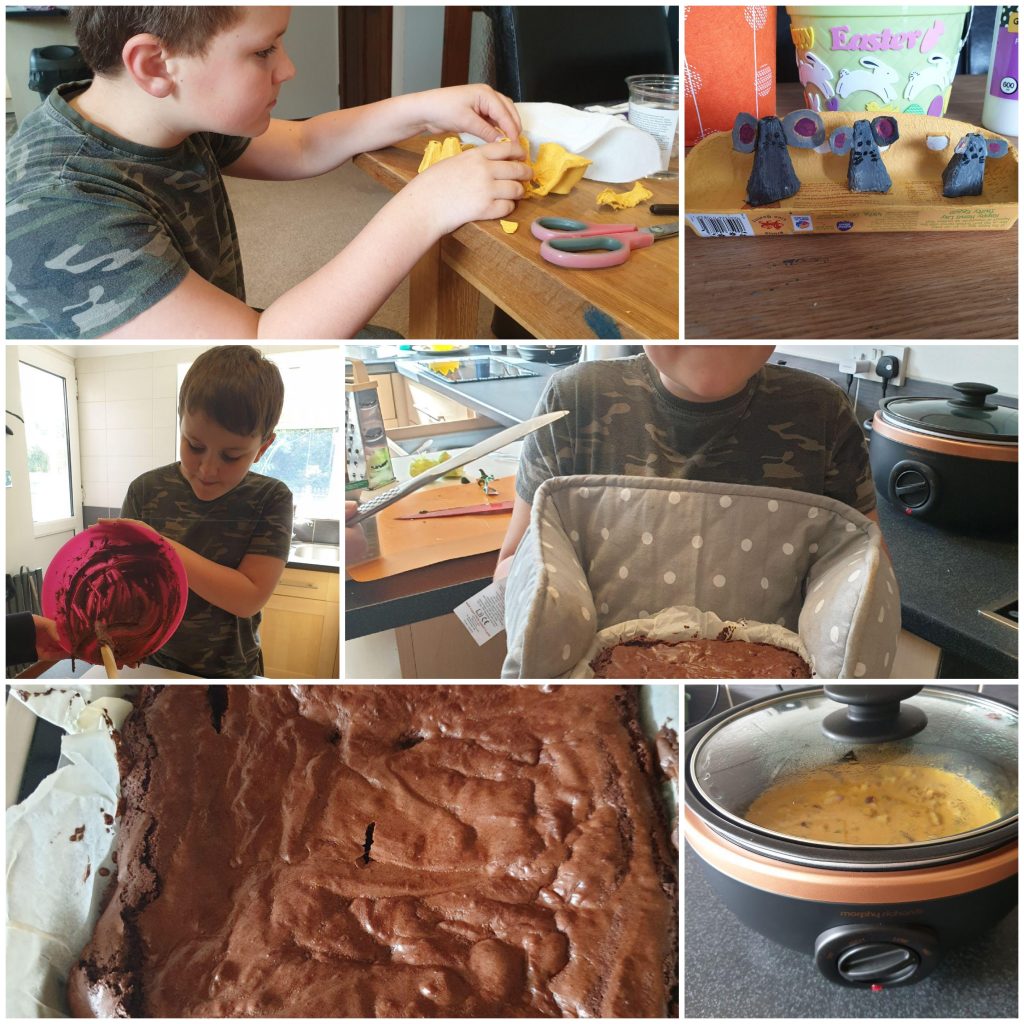 Here is George with the cheesy loaf he made on Tuesday!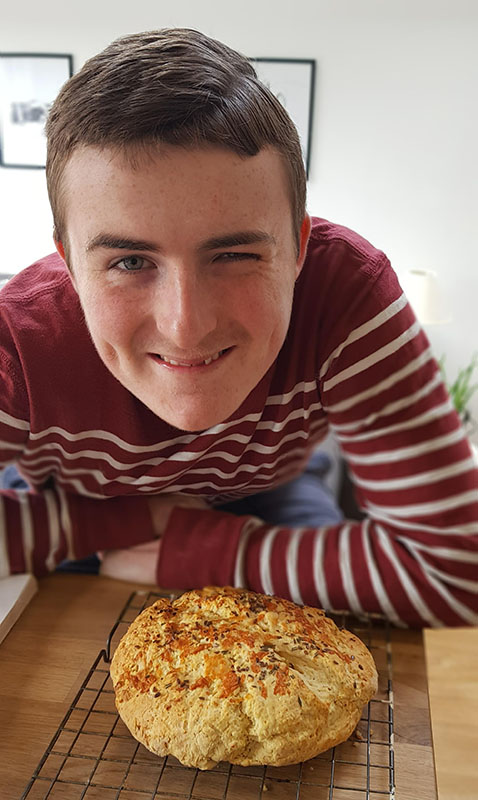 We have been digging and planting more bulbs and have been making a big rainbow on the fence, which we finished today!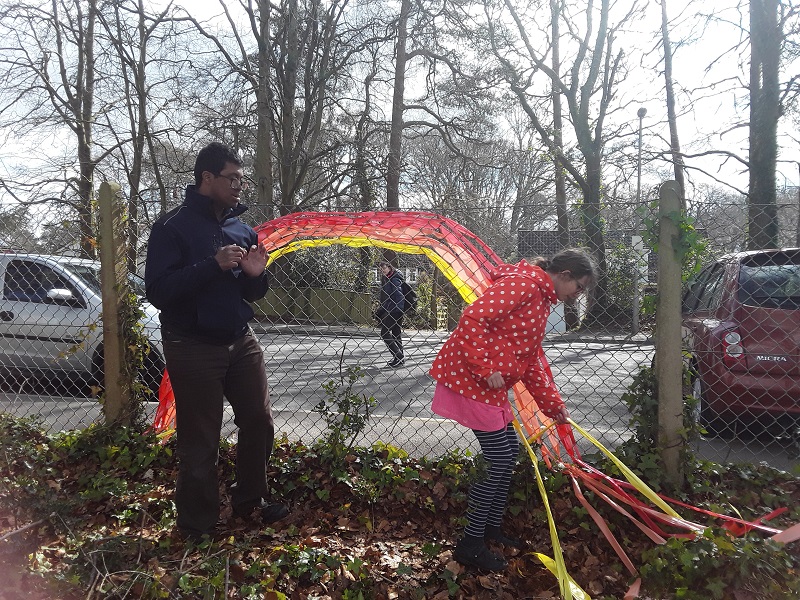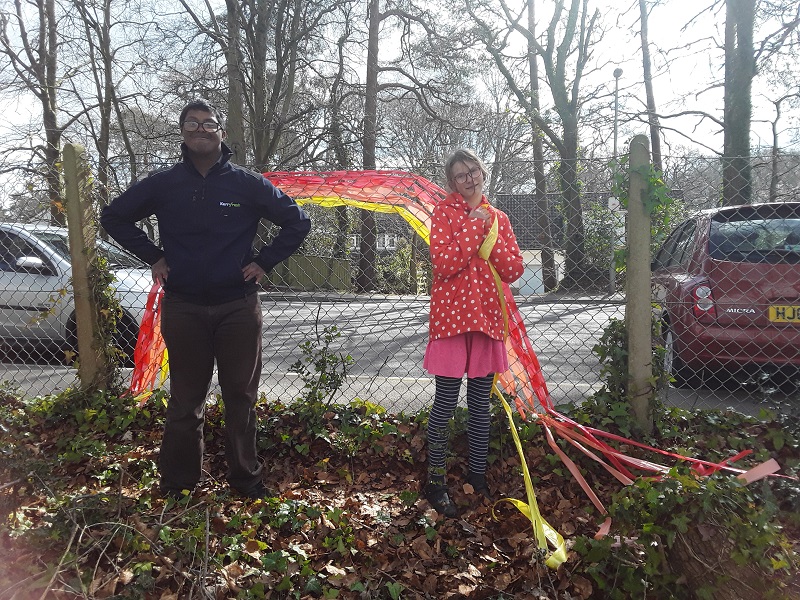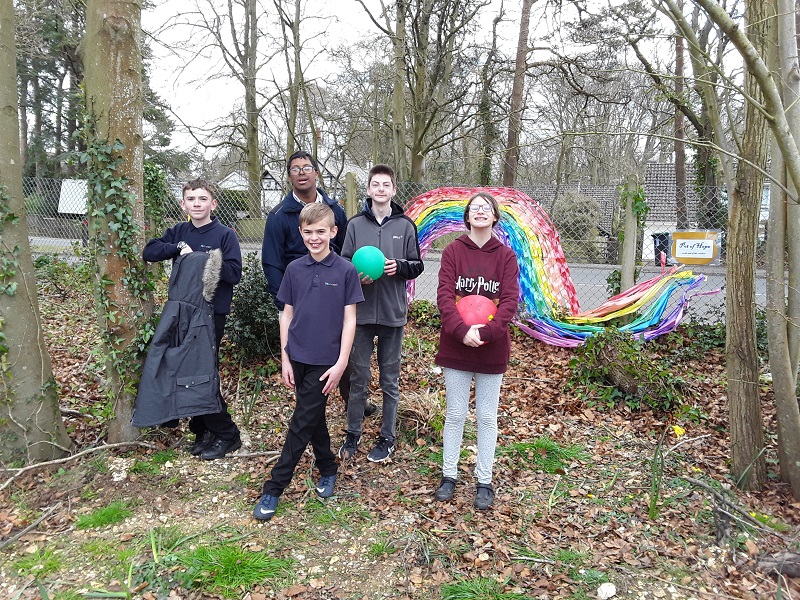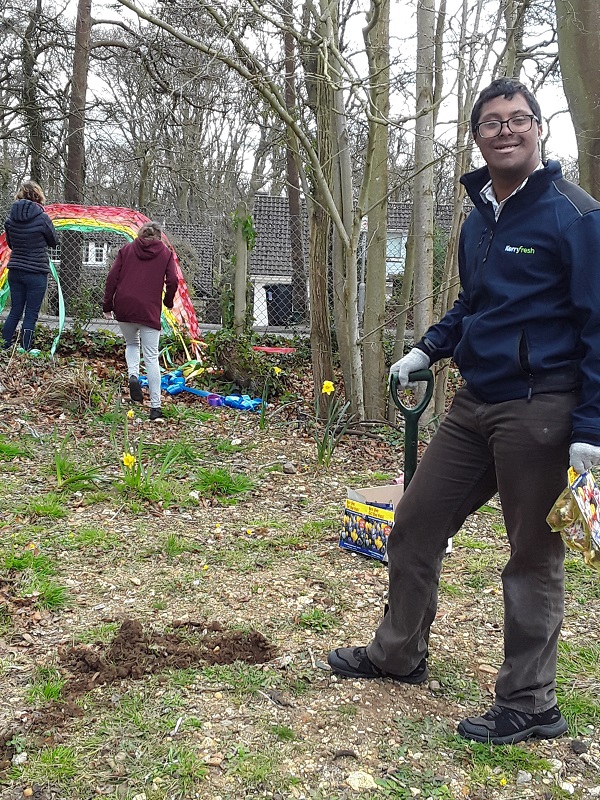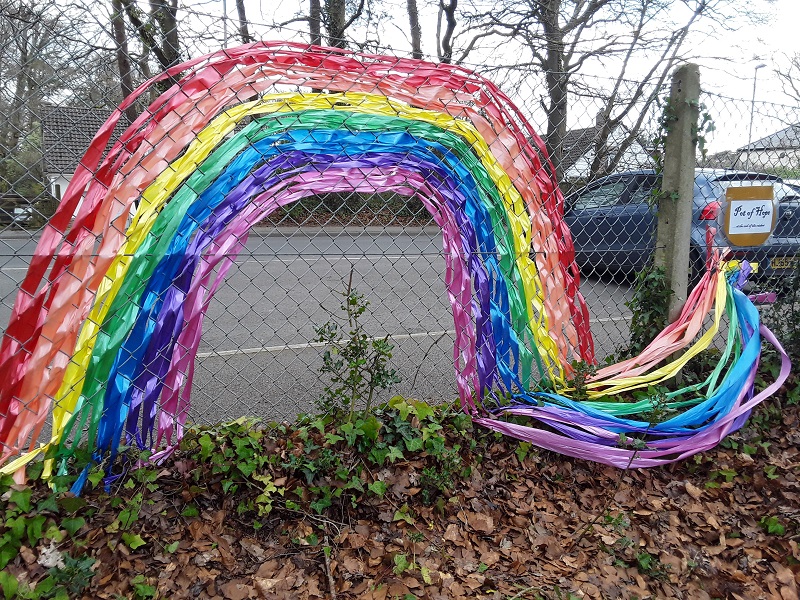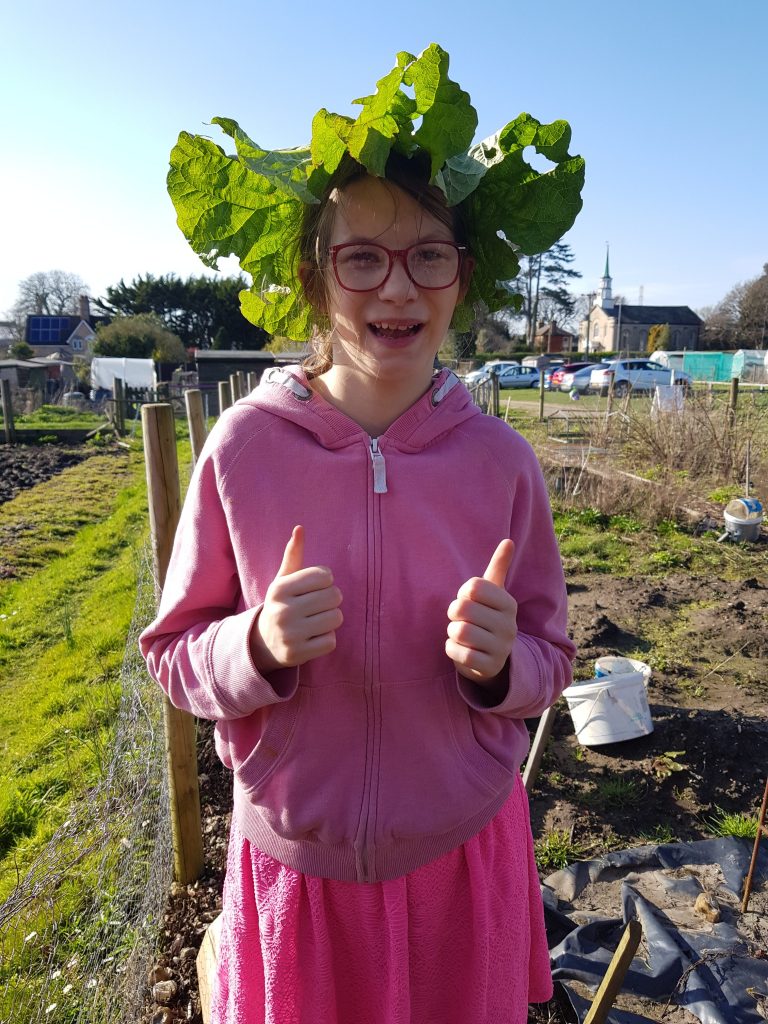 Alex has been creating a tuck shop at home!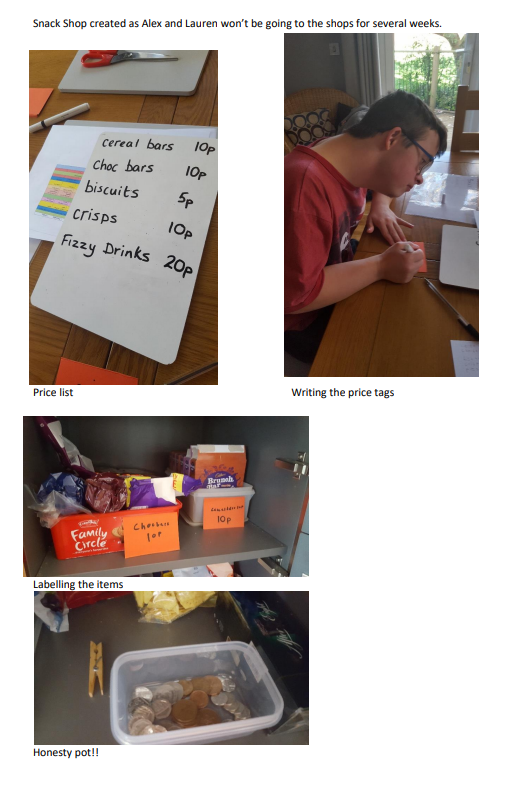 Emily has been making coffees and teas for mum and dad. She is making sandwiches for herself at lunch time. We have also planted lots of seeds and ordered strawberry plants and seed potatoes.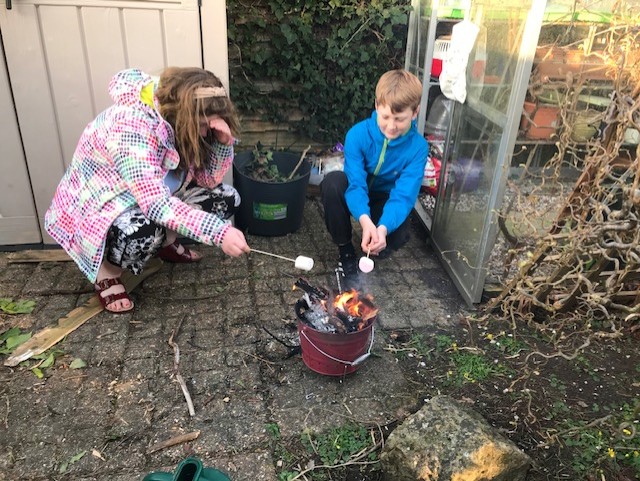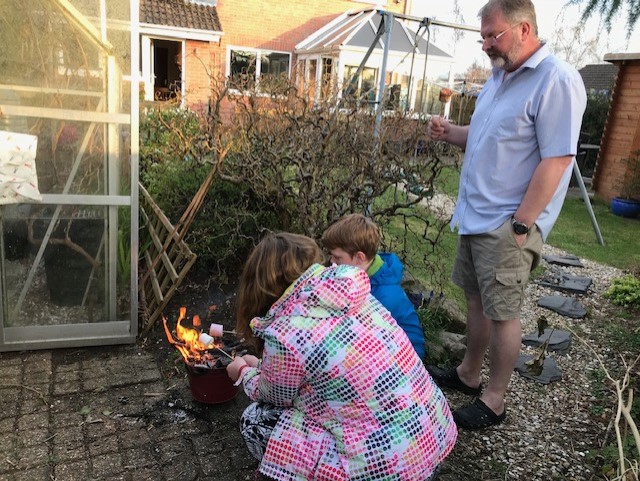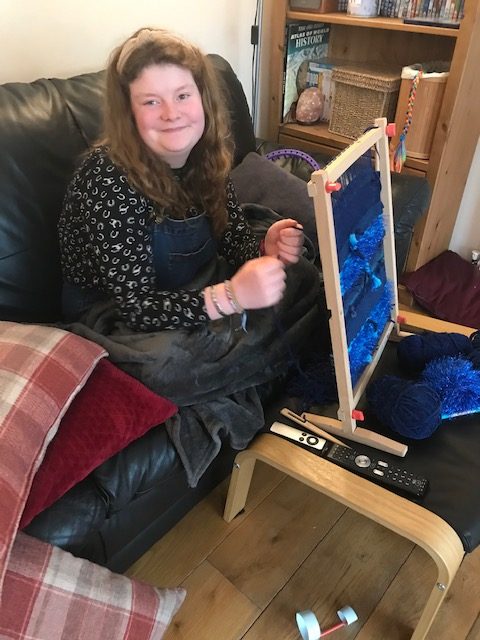 Clair Penny has been doing some gardening, can you name any of the flowers in the photos?
A message from Post 16
Alex completing a football challenge set by AFC Bournemouth Community Team. He took 36 seconds – can anyone beat his time?
A cooking lesson with James
Phoebe making cakes at home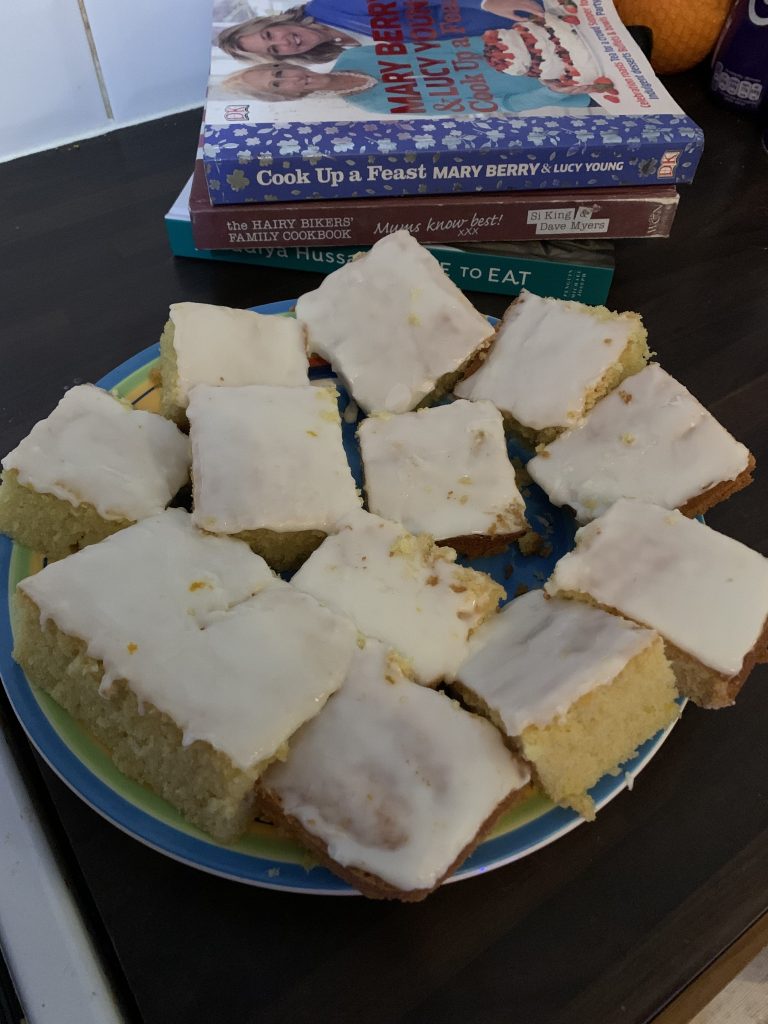 Iain from Corfe with a handy cleaning tip!
Home Learning with Jo and her family