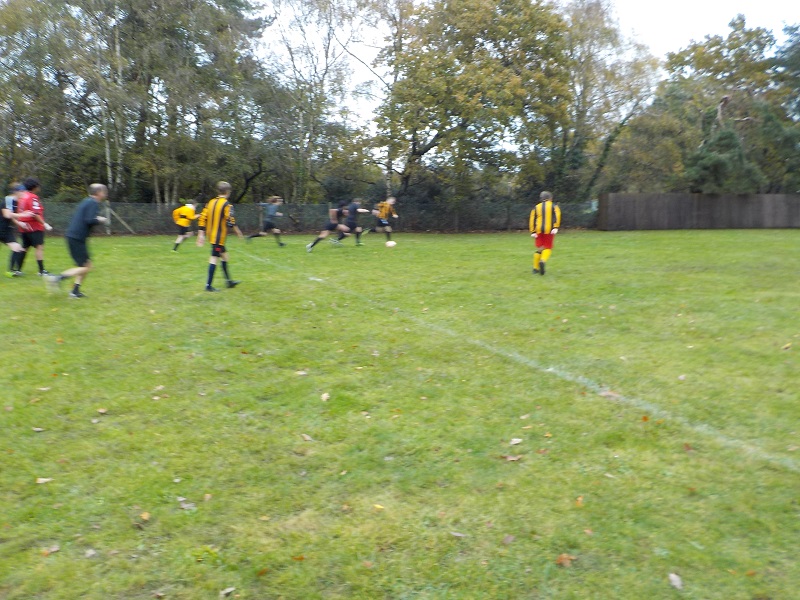 On Wednesday 8th November Beaucroft hosted a football fixture with Portfield School. Heavy rain put the match in doubt but fortunately the rain stopped and after a pitch inspection at 12 noon, the game was on!
With Mr Barnett refereeing, the game kicked off. Beaucroft started brightly but Portfield were very competitive and there were chances for both sides. Eventually Beaucroft were able to make the breakthrough and goals from Alfie and Tyler gave Beaucroft a 2 – 0 lead. Frequent substitutions by team coach Sam Smith ensured that all Beaucroft squad members were involved on the pitch. As half time approached, a fantastic double save by Beaucroft keeper Cody kept the score at 2 – 0 to Beaucroft.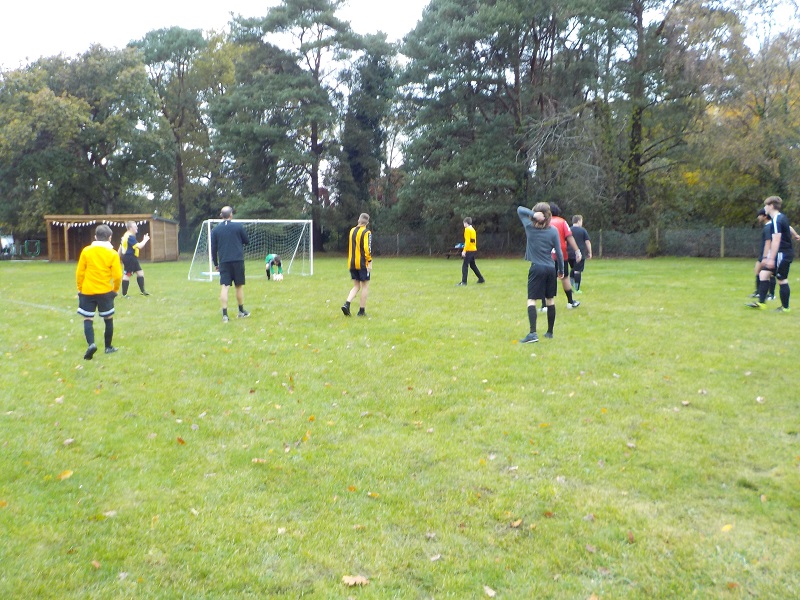 At half time as all the players enjoyed refreshments, Charlie observed that Portfield had improved a lot since the last fixture and sure enough, shortly after the start of the second half, Portfield pulled a goal back to make the score 2 – 1. Two quickfire goals from Finley looked to have given Beaucroft a commanding 4 – 1 lead, but the drama was just beginning. A handball in the Beaucroft box, and referee Joe Barnett had no hesitation in pointing to the spot. The penalty was well struck giving Cody no chance and that made it 4 – 2. Portfield continued their comeback and two more goal had the match at 4 – 4 heading into the last few minutes. A quick break down the right and Finley crossed to find Tyler unmarked at the back post and his shot hit the back of the net. The final whistle giving Beaucroft the victory by the scoreline 5 – 4.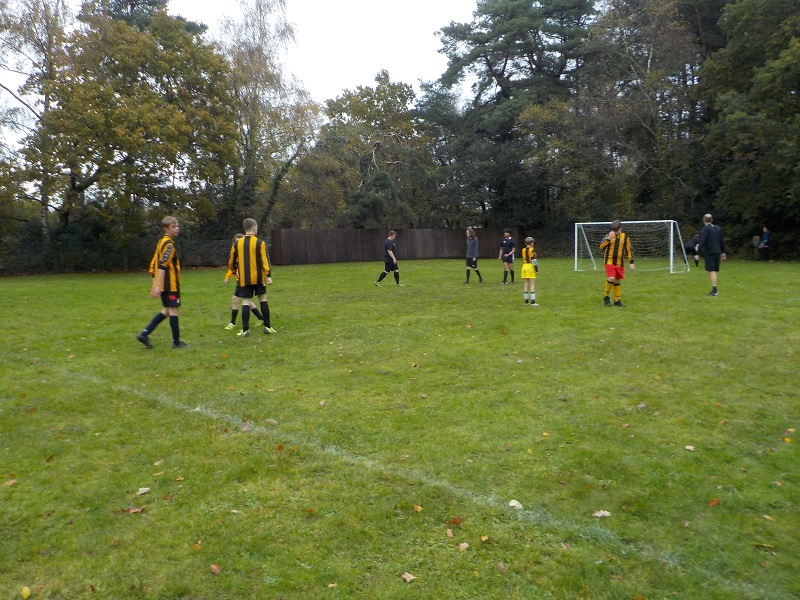 Players from both sides congratulated each other on a match played in great spirit with no fouls committed by either side. Everyone is looking forward to the next fixture.
Special thanks to the following:
Sandra for providing half time drinks and snacks
Mr Barnett for refereeing superbly
Sam Smith for team tactics and making regular substitutions to ensure that all players in the squad had a chance to play
Nigel for arranging for pitch preparations
Mrs Trow for washing the very muddy shirts
Diane Williamson for bringing Harry from Post 16 College so he could play
All staff and pupils who supported and encouraged the team.